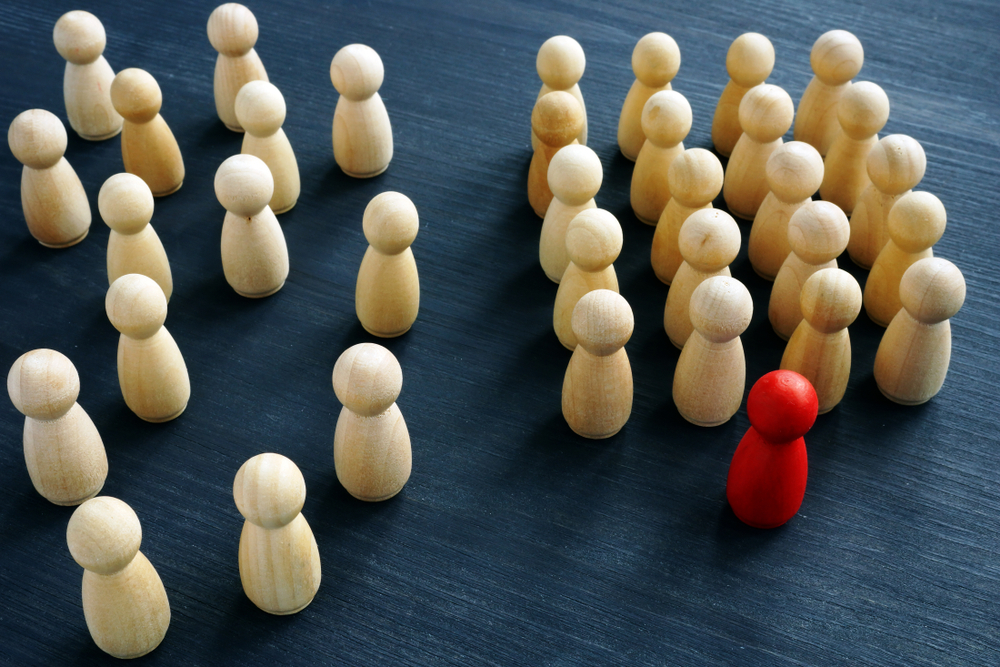 The Importance of a Properly Structured HR Department in Higher Education
A properly structured human resources department is vital to the long-term success of any organization. It helps foster the right organizational environment for increased productivity and growth. Just like business organizations and corporations, universities and colleges should have a proper HR organizational structure to prosper.
The Critical Role Your HR Department Plays
With a well-organized HR workforce, you can create an ideal environment for increased business performance and sustainability. This department has many key functions, including:
Analyzing and measuring
Personnel planning
Hiring
Job evaluation
Staff engagement
Employee training
Performance management
Payroll and benefits
However, your HR department needs an organizational structure, which supports the department's key functions. You should select your structure carefully because it plays vital roles in your overall success, such as:
Determining priorities by designing HR roles, whether generalist or specialist
Laying out the hierarchy of positions or indicating reporting relationships within the HR department
Defining where each position fits in the big picture
Setting up decision-making (centralized or decentralized)
The main objective for establishing an effective organizational structure is to positively impact business success. That is why you'll want to align the structure with the overall business strategy. The framework should foster the company culture too.
As you design your HR structure, keep in mind the need to attract and retain top talent. This entails creating positions to harness the best out of high-performing personnel. Be sure to incorporate employee development and growth in your plan. Doing so enhances productivity, building an HR workforce highly qualified for present and future organizational needs.
Structuring Your HR Department Based on Organizational Needs
Organizations differ in size and type of operations. Therefore, your organizational needs should influence how to structure your HR workforce. Important considerations include:
Are you looking to build a multi-generational workforce with the necessary resources to perform better and thrive?
Do you need to mentor and develop highly talented technical experts into senior managers to help grow your organization?
Do you seek to utilize in-depth big data insights, metrics, and decision support tools to improve employee management and development?
Where does your HR department currently stand in terms of leveraging mobile and other cutting-edge technologies to offer training and development in real-time?
Organizational Structures Based on HR Trends
You may need to review or further develop your HR organizational structure based on the economic realities of today and labor market dynamics. You may want to closely monitor these trends in HR disciplines:
Economic uncertainty
Game-changing technology advancements forcing continuing change
The need to close skill gaps and retain skilled talent
Choosing the Right HR Organizational Structure
Always keep your business or organization's overall goals in mind when modeling your HR organizational framework. Here are the structural attributes of some of the most common HR structures today:
Technology-driven shared services or third-party HR management in key functions like recruiting, payroll, analytics, and talent management
Some large organizations may have complex structures comprising centers of expertise and embedded HR
HR departments with generalist roles, including leaders like HR managers and directors
Corporate HR for strategizing and formulating policy
Matrix models with increased flexibility in areas like reporting
Centralized or hierarchy decision making structures
Decentralized decision making
HR Positions Worth Considering
Your HR workforce structure will depend on the size of your organization among other factors. However, you may need to create and fill the following roles if you have a medium or large-sized corporation or institution:
HR manager-Your HR department requires a leader to oversee the other personnel and help streamline processes. The personnel manager is responsible for formulating internal policies to promote a healthy work atmosphere.
Recruiter-The person in charge of finding new talent can help your HR department and organization prosper. This member of your team should have an HR background. They should also have a perfect grasp of the office culture and interpersonal interactions involving different personalities. The HR leadership should formulate the hiring policy that guides the recruiter's operations and decisions.
HR admin assistant-This professional can help your HR department in various ways, including by organizing staff complaints. They'll remain in the office and maintain occurrence records or reports to keep you updated on relevant, everyday events. An HR admin assistant will prove useful when you need to resolve a pending dispute.
Training manager-However experienced they are, new employees will require training on aspects of the job that are unique to your organization. You can have a hiring manager address this issue during the onboarding phase. Experienced employees can also help train new hires, but they can't focus on their core duties when you assign them extra responsibilities. It's always better to have a dedicated training manager handle this.
Common HR Positions in Higher Education
Universities and colleges have generalist as well as unique HR roles to fill. According to a CUPA HR survey, generalists and HR leaders constitute more than half of the higher education HR workforce in the U.S. Leadership positions account for about 15% of the total personnel, making them the second-largest group in these organizations.
It appears that most of these institutions employ small numbers of specialist HR employees. According to the CUPA HR report, human resources departments at U.S. universities and colleges hire specialists as follows:
Employment specialists (13%)
Training and organizational development experts (10%)
Classification and compensation staff (4%)
When it comes to areas of specialization like employee relations and compliance, most institutions have only one position for each function. It doesn't necessarily mean that the organizations are under hiring in these areas, however. Some might be rolling these responsibilities into generalist positions, for example.
It's also possible that some specialist roles are delegated to other departments, such as payroll or legal.
Having an effective HR organizational structure can help foster growth, development, and prosperity for your institution. For more information about the financial outlook of higher learning careers, contact the professionals at McKnight Associates, Inc today. We are ready to offer you hands-on human resource consulting for colleges, universities, medical centers, and organizations of all sizes.