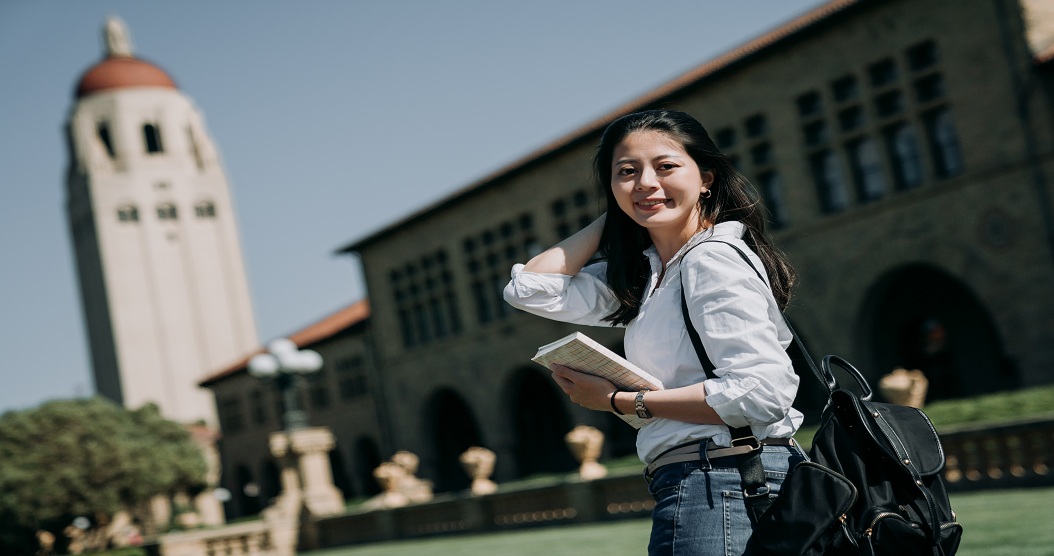 California State University Experiences Rise In Enrollments Despite COVID-19
The pandemic induced lockdown, which caused colleges to turn virtual, had led to rising concerns among the authorities regarding enrollments. However, despite the shift to virtual classes, more than half of California State University campuses saw enrollment increases in the fall of 2020.
Here's a more in-depth look at how the pandemic has affected the nation's largest public university system.
Bay Area Suffers Lower Enrollment
The region that produced the most enrollment declines in the state was in Northern California, particularly the San Francisco Bay Area. San Francisco State's enrollment was down by 6.3%, while Humboldt State fell by 7.9%. However, most of the campuses remained in the flat range, a fact which was attributed to the availability of virtual classes by Chancellor Timothy P.White.
Students were pre-informed about online classes to be held during the fall, which helped them plan their courses even amidst the current pandemic. White further believes that being the first to decide on virtual programs made California State University emerge as leaders in an otherwise uncertain academic situation.
As for colleges facing enrollment declines, part of the fear was driven by the fact that the state legislature announced $300 million budget cuts in July for CSU campuses. On top of that, Congress failed to provide a second stimulus package for Americans. Since state funding is based on enrollment, any declines in enrollment increase the challenges faced by the colleges. Enrollments at Sonoma State University have steadily declined for many years. The campus now faces an $8.5 million deficit due to state budget cuts and a loss of $10 million due to declining enrolments.
Colleges with Increased Enrollment in 2020
The following California State University campuses had upticks in enrollment from 2019 to 2020. Percentage gains are shown in parentheses. The data, published by EdSource, originates from the California State University system.
San Marcos (0.9%)
Sacramento (1.0%)
Northridge (1.1%)
Stanislaus (1.2%)
San Diego (1.4%)
Bakersfield (1.8%)
Long Beach (3.4%)
Fullerton (3.9%)
Dominguez Hills (4.3%)
San Luis Obispo (4.9%)
Fresno (5.0%)
Pomona (6.4%)
Pomona, which had the highest gain of the 23 state campuses, added nearly 1,800 more students in 2020, for a total of 29,704 enrollments. Fresno's gain of 5% was historic for the university, despite a $13.6 million deficit from state budget cuts.
Meanwhile, national undergraduate enrollment has slipped 4%, mainly due to declining enrollments in community colleges. Some of the worst declines in the nation were as high as 20%, as reported by the National Student Clearinghouse Research Center and EdSource. Much of the dropoff nationally is tied to low-income students, although this pattern was not evident in California.
Staying in School
Many students have elected to stay in school rather than pursue a career early since there aren't many promising job opportunities available during the pandemic. Another reason why some students are sticking with classes is that campuses such as Fresno State offer daycare services.  The college provides free to low-cost daycare services along with free diapers for low-income students who are parents.
One of the strategies helping CSU campuses keep students in school is offering "extended education classes." This concept generates extra fees while students earn graduate degrees and hold jobs simultaneously. Some other campuses are surviving by dipping into reserves while living with department cuts.
California State University campuses continue to struggle with finances through the pandemic, although subtle signs of stabilization are visible. Contact the professionals at McKnight Associates Inc. for more information about the financial outlook of careers driven by higher learning. We are ready to offer you expertise in consulting for colleges, universities, medical centers, and organizations of all sizes.