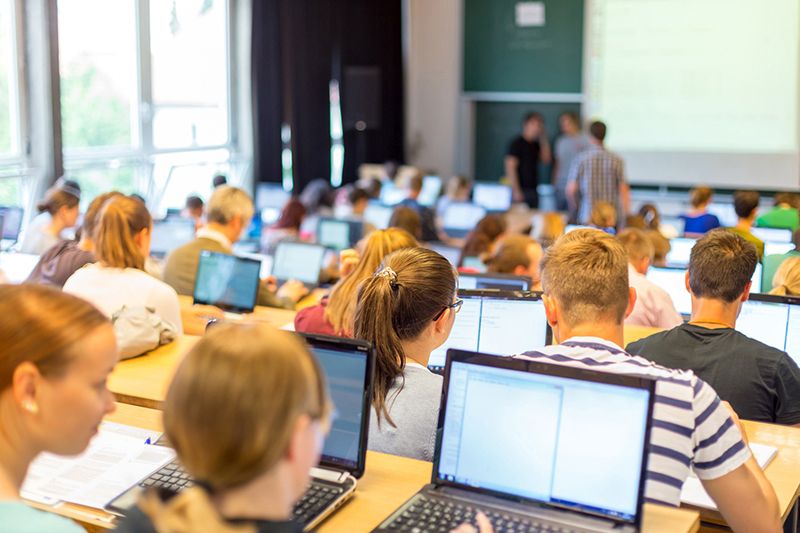 California Colleges Facing Capacity Issues
California colleges and universities struggling with an increased volume of students.
While higher education institutions nationwide are anticipating major drops in enrollment, California is experiencing the opposite issue.  Currently, California colleges and universities are struggling with an increased volume of students.  The demand for California's higher education system is so high that by 2030 approximately 144,000 California students will not be able to enroll due to space limitations.
This shortage of seats is especially difficult for low-income students who don't have the money to move to attend college.  This lack of space is also difficult for students living in regions where college and university options are limited.  For instance, Latino students living in the Inland Empire are the hardest hit by space constraints.  In fact, in 2016, 40% of Latino students who were eligible to attend a CSU or UC school did not do so.
To address this issue, the CSU system is exploring the idea of opening a 24th campus.  Meanwhile, the UC system is rapidly expanding its newest campus, UC Merced.  While both the UC and CSU systems are working to address their recent enrollment growth, these changes will likely not come quickly enough to make a difference for coming applicants.  Representatives from CSU and UC point out that fully addressing the increasing enrollment demands would require more financial support from the state.
As admission to California colleges and universities becomes more competitive, more and more students are leaving the state to get an education.  Between 2004 and 2017, the number of California residents attending out-of-state colleges and universities more than doubled, adding up to over 36,100 students.  Recognizing this issue, many out-of-state schools are actively recruiting California students.
So, what can California colleges and universities do to serve their students with their available resources?  Experts offer several suggestions including helping high school advisors better prepare students for college, shortening the time it takes to earn a college degree, introducing a single application for CSU and UC schools so students who don't make their first choice can see their other options, and keeping campuses open at night and on weekends to expand capacity.  While there is no single solution to California's growing enrollment crisis, taking little steps can alleviate some of the strain.
This is what you need to know about California colleges and universities struggling with an increased volume of students.  Looking for a consulting firm with experience working with salary, legal, and other human resources issues?  Then don't hesitate to contact the professionals at McKnight Associates, Inc.  We are ready to offer you hands-on human resources consulting for colleges, universities, medical centers, and organizations of all sizes.