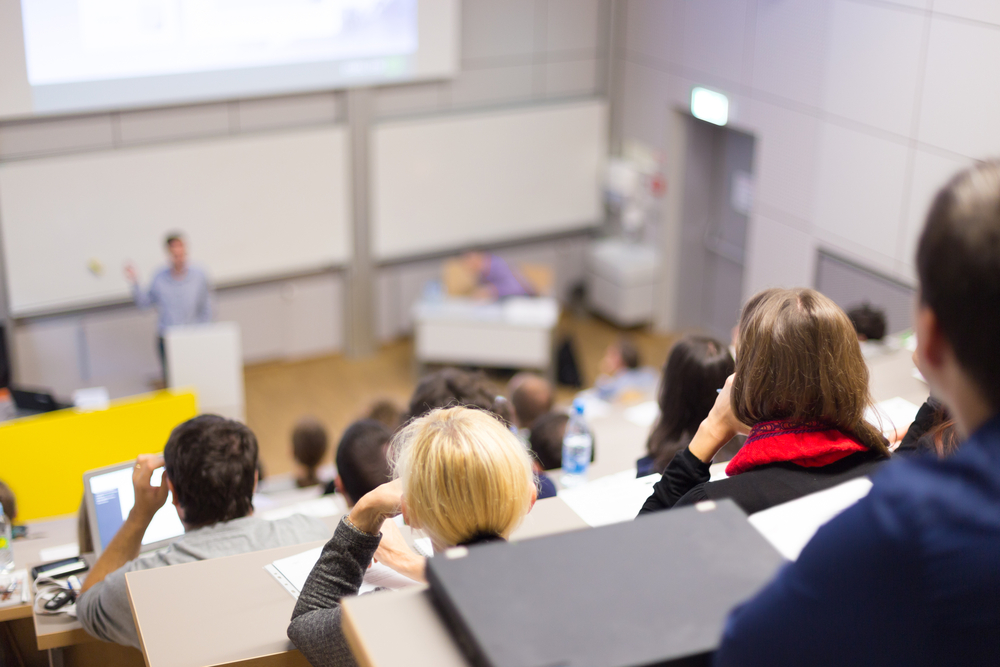 New AAUP Study: Faculty Salaries Stayed Flat
An AAUP study found minimal gains in faculty salaries.
Full-time faculty salaries are about 2% higher this academic year compared to last year, according to data from the American Association of University Professors Faculty Compensation Survey. Even though they salaries have risen by about 2%, after adjusting for 1.9% inflation, they've barely budged, says the AAUP in a preliminary analysis of that data.
A similar plateau has been happening for the last 3 years. In a recent report from CUPA-HR, it said that "median faculty salaries rose about 1.7 percent this year over last, not adjusted for inflation." These findings from AAUP and CUPA-HR are very similar. CUPA-HR's data came from 847 institutions while AAUP's data came from both colleges and universities. This new data covers over 380,000 full-time professors, as well as many part-time faculty members and senior administrators.
Part-Time Pay for Employees and the Gender Pay Gap
This year, AAUP collected information on part-time employees' pay per course section taught. More than 330 colleges and universities provided data on their part-time employee pay in the 2017-18 academic year. On average per-course pay for an employee in charge of teaching a three-credit course was $3,984, but those numbers spanned a very wide range, according to AAUP. Religiously affiliated private baccalaureate colleges had the lowest average rates of pay, where as religiously affiliated private doctoral universities had the highest rates of pay, at $5,858.
It's very difficult to collect exact data on part time employees but the idea behind AAUP's approach "is to make part-time pay more transparent, which will hopefully spur continued advocacy and improved working conditions," according to Gwendolyn Bradley, AAUP spokesperson. Another survey find was the gender pay gap. On average, women employees will be paid 82% of men's salaries during the 2018-19 school year. This is attributed to the fact that employment has been unequal between men and women in terms of faculty rank and institution type.
Based on the available data, Bradley said, "We can only say for certain that women are less well represented at the research universities that pay the highest salaries, and they also continue to be underrepresented at the full professor rank, which pays the highest salaries, outside of community colleges. The AAUP has been tracking this gap since the mid-1970s, Bradley added, "and the progress toward equity has been exceedingly slow."
Compensation and Faculty Pay Vary Greatly
On average, full-time salaries vary by faculty rank and institution type. For example, the full-time professor's salary at a private independent doctoral university is almost $196,000. Meanwhile, an assistant professor teaching at a religiously affiliated baccalaureate institution will only make around $61,000 this year. Private universities and colleges had a slightly higher yearly increase in overall average full-time salaries (about 2.2 percent%) than public institutions (about 1.8%), according to the AAUP.
Faculty vs. Administrator Pay
The AAUP's preliminary analysis found that salaries for university and college presidents "continue to outpace those for faculty," with presidents being paid 3 to 4 times more than the most senior faculty member at their same college or university. The AAUP found that the average yearly salary for a college president this year was anywhere from just over $200,000 at public community colleges to almost $700,000 at private independent doctoral universities.
Who Earns the Most 
So which institutions pay their employees the most? As always, location matters. Professors on both the east and west coasts are paid consistently more than their colleagues anywhere else. Here are the top salaries for full-time professors at private universities: Columbia and Stanford Universities are in the top two spots, Princeton is 3rd and Harvard is 4th.  University of Chicago is 5th, Massachusetts Institute of Technology is 6th, Yale University is 7th and the University of Pennsylvania is 8th.
Are you interested in learning more about university payroll news or are looking for a consulting firm with experience in higher education institutions or medical centers?  Then don't hesitate to contact the professionals at McKnight Associates, Inc.  We are ready to offer you hands-on human resources consulting for colleges, universities, medical centers, and organizations of all sizes.