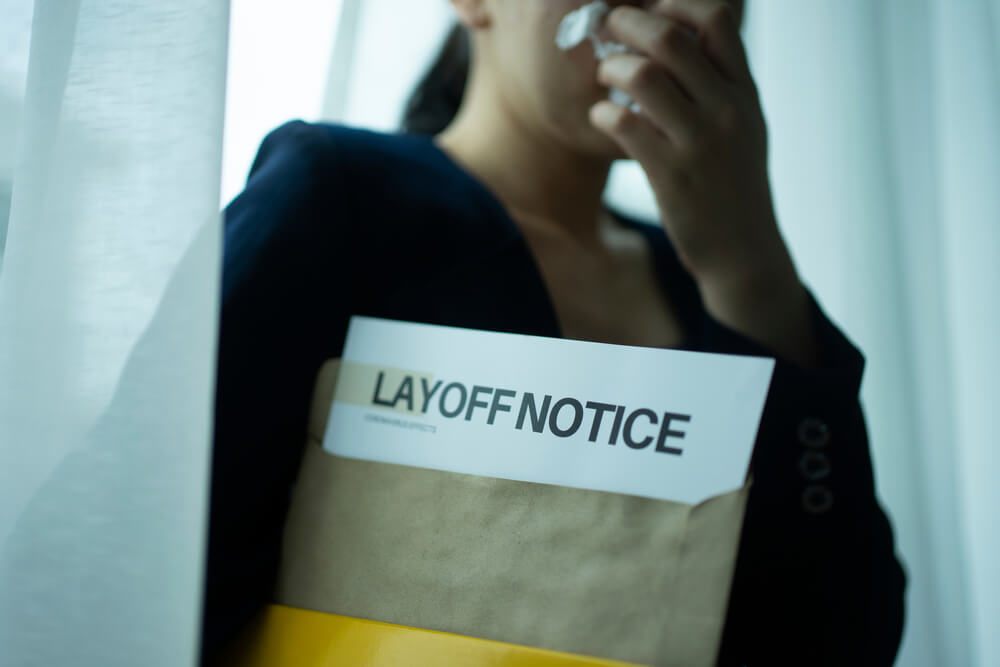 Colleges Laying off Faculty Due to the COVID-19 Financial Constraints
COVID-19 has wreaked financial havoc across many industries, including higher education. The pandemic and mass shutdowns have led to rising college layoffs and furloughs. While online learning can be a solution, university administrators must still work with tight budgets and weigh the costs of financial havoc during COVID-19.
Financial Challenges for Universities
In the year 2020, The University of Akron in Ohio announced the elimination of 178 staff positions, representing 10% of its workforce. Over half of these cuts were for unionized faculty jobs. Before the pandemic, the institution already had to deal with a $65 million budget deficit for the fiscal year. According to the university's President Gary L. Miller, the downsizing was necessary for the campus to remain sustainable.
The pandemic has made financial conditions worse for many other universities across America as well. Colleges began shutting down physically in the spring while remaining open for online learning activity. Some campuses moved toward a hybrid of virtual and physical classrooms. However, the problem going virtual involves expenses to pay for technology and training. On top of that, the pandemic has also created new health and safety costs.
Another dent in university budgets came in the form of rebates to students living on campus and freezing tuition fee hikes. Harvard University was one of many colleges to partially reimburse students who paid for Spring 2020 classes that were canceled.
New Education Models
The sudden demand for virtual education has pressured colleges to rethink their business models. Also, this quick-change has made institutions concerned about how the quality of education will be affected. The transition to a digital model raises profound questions about the costs of upgrading to new technology and faculty training. Shifting to any new system takes time to work out the bugs.
Students must also learn the new system, and this can be a distraction from focusing on course material. Due to this uncertainty, it's been easier for colleges to cut funding for programs such as athletics or other fields that require physical participation. Since the shutdowns in March, 224 campuses have moved toward faculty layoffs, avoiding renewing contracts and other budget cuts.
Employment statistics on college activity are being tracked by The Chronicle, as well as the US Bureau of Labor Statistics. The bureau reported in May 2020 that there were 19,200 fewer employees at colleges in March than the previous month.
However, the reduction in expenses on the infrastructure, office supplies, and travel won't be enough. In that sense, schools have been forced to resort to layoffs and furloughs.
Of the 3,000 tracked colleges, only 3.3% have reported employment downsizing, but many are still adjusting their business models. Administrators are exploring the prospects of creating new revenue streams and asking Congress for funding. The federal government has already distributed a $14 billion bailout in March directly to higher education institutions through the CARES Act. Schools are hoping for additional state relief packages.
How Schools Will Respond to the Pandemic
Financial experts like Economics Professor David Feldman at William & Mary believe small private colleges aimed at lower-income markets will be most affected by the downturn. The state of Virginia, where America's second-oldest higher learning institution is based, has requested the university prepare for a budget cut of 10-25%.
Feldman says it's unclear what the budgets will be due to the uncertainty of the pandemic. Consequently, he believes numerous small colleges will close branches or shut down entirely in the next few years. The most vulnerable jobs will involve supplemental faculty.
Conclusion
The future of higher education remains uncertain, as COVID-19 wreaks financial havoc. Some campuses will go out of business soon, while many others will emerge as virtual schools. Despite college layoffs and significant budget cuts, education will still go on.
Contact the professionals at McKnight Associates, Inc. to learn more about how college resources can be utilized during the pandemic.